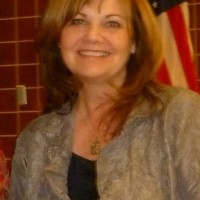 I laugh when I think about being in sent to detention for talking! I know that my teachers meant well, but it turns out that talking IS a good thing! Hi, I'm Mitzi Miles and I love that I get to talk with you on the radio. I went to Slippery Rock University in Pennsylvania to be a Social Worker because I wanted to help people. My roommate encouraged me to join the college radio station only because it would look good on my resume. I try to remember that lesson, say yes to things, because you never know what will inspire you.
I love how music can make you feel better in the span of 3 minutes. You find yourself singing out loud or relating to the lyrics in a song and suddenly you're smiling! Ok, maybe it's not as good as a social worker, but it helps! In addition to being a DJ, I also work as a voice over artist. You've probably heard my voice if you've ever stopped at one of those gas stations with "talking pumps" or ever been to any Kmart in the country. I'm also the voice of Soaps In Depth. Because of that I usually know who is getting killed, having a baby or an affair on your favorite soap opera!
I'm a single mom of a teenaged daughter. My daughter Kelsey has never met a sport that that she didn't like and as a result you can find me sitting on a bleacher somewhere cheering her on. No matter what the circumstances, being divorced is never easy and I am thankful for my supportive family and friends. Now that I know you, I'll count you in that group! Thanks for welcoming me in to your office, cars and homes.