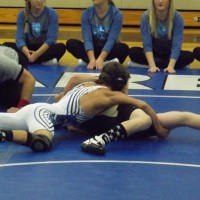 Carbon High School will play host to the 3rd Annual Castle Country Crackdown wrestling tournament on Saturday, Feb. 25.
The annual wrestling tournament is open to ages pre-kindergarten through eighth grade. The cost to participate is $15.00 per wrestler, and each participant must have a valid USA wrestling card. Registration is currently open at trackwrestling.com.
Usually attracting anywhere from 150-200 wrestlers, the tournament's participation has grown in it's short time of existence. The satellite weigh-ins for the competition will be held the night before, as registration closes on Friday, Feb. 24 at 7:00 p.m..
For more information on the tournament contact Jamill Tapia by email at jamilltapia@live.com, or Natalie Greenhalgh at (435) 650-0416.