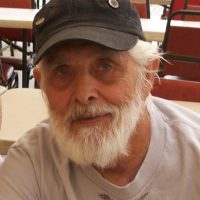 He was born March 17, 1942 in Utrecht, The Netherlands to Maria Linschoten. Married Lillian DeGroot in Salt Lake City, later divorced.  On December 8, 1984, Bill married Irene Priscilla Valdez in Helper and together they owned and operated the 50's Diner in Helper.  Bill and Irene loved entertaining their guests and their home was open to all.  They loved hosting pool parties and they were the life of the party.  The love of his life passed away on December 29, 2014.
Bill honorably served his country in the US Army during Korea and Vietnam. He was a highly decorated veteran who was awarded several medals of commendation for his 13 years of service.  Bill loved entertaining, playing his bass guitar, kayaking, fishing and being with his friends and family. Bill touched the hearts of many and his friendship will be cherished forever.
Bill is survived by his children, William "Billy" Van Soelen, Fayetteville, N.C., Brigitte "Bird" Van Soelen Farrell, Helper, UT, Michele Van Soelen Mansanares, Longmont, CO, Monique Van Soelen, Prescott Valley, AZ, Natascha Van Soelen Ter Meulen, The Netherlands, Clayton Rasmussen, Helper, UT, Travis Rasmussen, Salt Lake City, UT, Denise Hansen, Spring Glen, UT, Guy Seidel, Salt Lake City, UT; sister, Maria "Ritty" Van Soelen, Helper, UT; 19 grandchildren and 13 great-grandchildren.
Bill was preceded in death by his mother, wife, Irene Van Soelen, and son, Mark K. Rasmussen.
Memorial services will be held Tuesday, August 8, 2017, 10:00 a.m., Mitchell Funeral Home (233 East Main Street) in Price.  Military honors will follow in the Mt. View Cemetery, Helper, Utah.  Arrangements entrusted to Mitchell Funeral Home of Price where friends are always welcome daily and may share memories of Bill online at www.mitchellfuneralhome.net