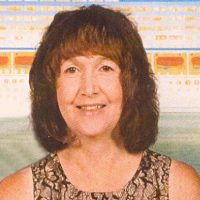 Sharon O'Halloran Murdock, age 64, passed away peacefully Sunday, October 8, 2017 in Price.
She was born March 9, 1953 in Chicago, Illinois to Albert and Norine Davis O'Halloran. Sharon graduated from Carbon High School and later attended the University of Utah. She was a longtime resident of Carbon County and served a long career as the Carbon County Recorder. Sharon married Hal Murdock on January 25, 1975 in Price, Utah; they later divorced.
Sharon leaves behind her mother, Norine Simpson, step-father, Harold Simpson, and her niece Kylie O'Halloran (Daniel Whamond); and many cousins.
Preceded in death by her father, Albert O'Halloran, and her brother, Doran O'Halloran.
Per Sharon's wishes there will be no services. Arrangements entrusted to Mitchell Funeral Home where friends are welcome to share memories of Sharon online at www.mitchellfuneralhome.net