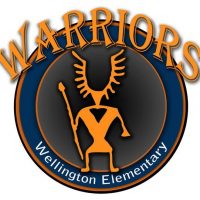 The Carbon School District update features Wellington Elementary this week. Principal, Stacy Basinger visited Castle Country Radio to share with the community about what her students, faculty and staff are up to at the school.
"Fall Break is coming up next week, that gives everyone a chance to get their feet on the ground. We are actually trying to get a lot of things caught up and get to the point where we can go on break. You know we get the units wrapped up, so we can come back and start fresh energy, fresh minds, all of it, right after that Fall Break," said Basinger. The school is looking forward to the district's Fall Break scheduled for Thursday, October 19, as well as, Friday, October 20 and return to school on Monday, October 23, just days before the end of the first quarter.
The school's annual Fall Book Fair is currently taking place till October 13. "This Book Fair is sponsored by our PTA, it is open before and after school this week. It's open to the community, anyone is welcomed to stop in and I'm sure we can help them find something they'd like to purchase," said Basinger. The proceeds from the Fall Book Fair is divided among all the teachers to use towards any of their classroom expenses.
All of the schools in the district returned this year to a new reading program that they had to adapt to. "With a new program, there is a lot to manage, there is a lot to figure out, there's a lot to get that confidence in and I think our teachers are finally getting to that point where we are like Alright, we get it, we like it, now let's relax and let the rest of this year come together good," said Basinger.
The school's annual Red Ribbon Week will take place beginning Monday, October 30 with many activities scheduled for the students.
To learn more about Wellington Elementary, visit their Faceboook page.