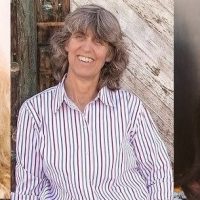 For the first time in the town's history, Helper City elected a female mayor. All three open seats on the Carbon County city's 2017 ballot were filled by women.
Residents voted in Lenise Peterman who will become the city's first female mayor and also elected Donna Archuleta and Malarie Matsuda as city councilwomen, who will join current City Councilwoman Amanda Wheeler and City Councilmen David Dornan and Thomas Elmo Williams.
"Helper has an enchanting and colorful history. It's known for its strong work ethic and ability of its residents to work together. We are looking forward to demonstrating those qualities to grow economic opportunity and promote the vibrancy we see in this beautiful town every day," said Councilwoman-elect Matsuda.
The Helper election mirrors trends seen nation-wide in this week's elections as a number of hotly contested seats were won by women. In Utah alone, and in addition to Helper, cities including Provo, Tooele, Moab, South Jordan, Cedar City, Heber and Taylorsville all elected female mayors.
Nearby Carbon County town, Price, also added female leadership to its city council with the election of two women, Amy Knott-Jesperson and incumbent Terry Willis.
About Helper
Helper is located about 110 miles southeast of Salt Lake City. In the past it was a mining and railroad town and today, its residents have focused on fostering the close-knit community feel the city is known for, while highlighting newer additions to the city's culture, including its growing arts and outdoor recreation scenes in an effort to attract tourists and new residents. Named by former Governor Norm Bangerter as "Utah's Christmas Town" because of its popular electric light parade and coinciding
festivities, Helper has also hosted its annual Helper Arts, Music & Film Festival for more than 20 years. A grassroots committee recently launched a First Friday initiative with family friendly activities on its historic Main Street the first Friday of every month.