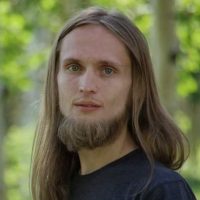 Ryan Jordan Thompson age 27, passed away at the University of Utah Medical Center on November 29, 2017.  He was born on October 5, 1990 in Orem, Utah to Timothy and Yolanda Thompson.
It all started in 2004 that lead to a 4 year long battle with "primary sclerosing cholangitis" and cancer in 2008.   You may recognize Ryan best as our "Spider-Man", he will always be remembered for his willingness to help and support any who were in need.
Since 2008, Ryan was presented with many different foes one of which was ulcerative colitis, but with the help of his "spider-sense", he was able to battle through, win the fights and come out the victor.  Every year was a triumph, his head held high, while always looking for those he could lift with his amazing smile and overwhelming personality.
The last few battles pushed him to the brink, as if a large weight was hanging from his neck.  The pressure was sometimes so much that he thought he may burst, but our Spider-Man had a desire to live life to the fullest.  Taking every chance to enjoy a cool night's walk, get a look at a sunset or spending time with his faithful companion Monty.
Ryan attributed his strength and need to continue fighting to his guardian, Tyler Thompson, who along with wife Cassie, gave him a safe place where he had built his spider web, where he felt safe and loved.
His family knew him as one who loved unconditionally, always upbeat and hardly ever in 'pain' (even when it wasn't the case).  He had goals at a young age, one was to have perfect attendance in school and up to 8th grade in 2004 when he fell ill, he had 100% attendance.  Many of his goals were deflected by the foes he encountered in life, but he fought a good fight. 2 Timothy 4:7-8
Nothing gave him more pleasure than having his loving parents around.  He went through tough times, but always had the support of his family and Monty to see him through.
Ryan is survived by his loving parents Timothy and Yolanda Thompson of Huntington, UT. Ryans four siblings, Cory (Tausha) Thompson of Lehi UT, Ben (Nana) Thompson of Las Vegas NV, Tyler (Cassie) Thompson of Taylorsville UT and Karlee (Tyler) Dinkelman of Ammon ID.
Ryan was preceded in death by his brother Quin Lee Thompson.  Ryan and Quin will lay alongside one another in the Huntington UT city cemetery.
A viewing will be held on Friday, Dec 1, 2017 from 6:00pm to 8:00pm at the Heritage Funeral Home at 620 North Main Street, Huntington, UT 84528.
A Funeral will be held on Saturday, Dec 2, 2017 starting at 10:30am at the Huntington LDS Stake Center – 240 North Main Street, Huntington UT.  There will be a viewing from 9:00am to 10:00am prior to funeral with a family prayer from 10:00am to 10:30am. Graveside Services will take place directly after the funeral at the Huntington UT City Cemetery at 400 West 575 North.
In lieu of flowers a bank account has been set up for donations at The Desert View Credit Union in Huntington under 'The Ryan Thompson Memorial'.  Family and friends may sign the guestbook and share memories of Ryan at www.heritagefuneralhomeutah.com.