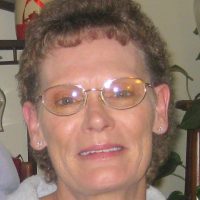 Linda Darleen Bosley went to be with her Lord and Savior Jesus Christ on December 2nd, 2017.  She was born July 9th, 1953 in Brawley, CA.  She was raised in California.  She met her husband in California and was married in Joliet, IL.  They were married for almost 47 years this month.  They moved to UT where their son Danny Bosley was born. They have lived in Huntington, UT for 45 years where she was a housewife & mother.
She is survived by her husband, Ken Bosley, son Dan Bosley, 2 grandsons, Alex & Kevin Bosley, brother Ron & sister-in-law Linda Rhodes, sister Deana and brother-in-law Skip Gallagher, stepmother Juanita Rhodes of Las Vegas, sister Dorothy Rhodes of MO, sister Sharon Briton of WA, sister Kathy Rhodes of OR, sister Dorsey Briton of OR, brothers Kenny & Kevin Rhodes of OR, numerous nieces & nephews, aunts and uncles, and cousins.  Preceded in death, mother Joanne Webster, father Ralph Rhodes, brother Tony Rhodes, and grandson Patrick Ian Bosley.
A celebration of life will be held Saturday, December 9, 2017 at 11:00 a.m. at the Trinity Church (925 E Main St, Price).
Family and friends may sign the guestbook and share memories of Linda at www.fausettmortuary.com.