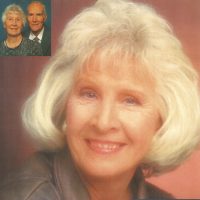 Beth Keele Prettyman, age 82 passed away January 4, 2018 at her home in Gordon Creek, Price, UT. She was born September 5, 1935 in Duchesne, UT to Fred and Pearl Peterson Keele. Her family moved to Emery, UT and later to Spring Glen, UT. She married Ray Prettyman on March 27, 1953 at her parent's home in Miller Creek. Marriage later solemnized in the Salt Lake LDS Temple. Beth was a very hard worker. She worked at Koret of California, for Carbon County for many years and operated a custodial service. Beth also worked hard and raised their 4 children on the farm that she and Ray owned.
Beth loved shopping for great deals in stores and enjoyed going to yard sales where she found many treasures for her massive collection of things.
Survived by her sister Reba Keele, brothers Fred (Leslie) Keele and Rick (Kate) Keele, four children Raylene Van Wagoner, Starla (Fred) Davis, Arlen Prettyman, Marty (Merilee) Prettyman, 14 grandchildren and 13 great grandchildren.
Preceded in death by her parents, Fred and Pearl Keele and siblings, Virgil Keele, Vernon Keele, Lee Keele and husband Ray Prettyman.
At Beth's request there will be no funeral services. Family and friends may sign the online guestbook and share a memory of Beth at www.fausettmortuary.com.