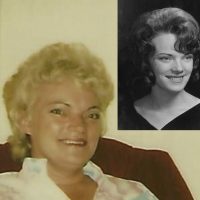 Norma Jean Forsgren Smith passed away peacefully on Dec. 30, 2017 becoming free from the many physical limitations she experienced in life. She was born Sept. 7, 1945, in Preston, Idaho, to Nova Jean and Vernon Forsgren.
Norma was a long-time resident of Carbon County, graduating from Carbon High School in 1963.
After graduation, she married Richard Haycock and later divorced. In 1987, she married John Patrick Smith. Norma experienced a severe stroke in her early 40s, but gracefully embraced the changes it brought. Her family will always remember her for her humor and stubbornness, which carried her through her difficult times.
Throughout her life, Norma spent time living in Hawaii, Virginia, California and New Mexico before returning to Utah, most recently being cared for at Beehive Homes and Parkdale Care Center. Her family is grateful for the care
she received and the kindness the staff at Parkdale showed during Norma's final months.
Norma is preceded in death by her loving husband, John, who cared for her until his passing, as well as her parents, Nova Jean and Vernon, and her brother, Kenneth Forsgren. She is survived by her sisters, Roslyn (Jerry) Jensen and Lynette (Kevin) Tucker, and her brother LeRoy (Kimberly) Forsgren.
At Norma's request there will be no services. Arrangements entrusted to Mitchell Funeral Home where friends are welcome to share memories at www.mitchellfuneralhome.net.