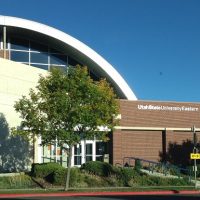 The first annual Eastern Utah Hope Summit focused on opioid misuse and suicide prevention, will take place at the Jennifer Leavitt Student Center on the campus of USU Eastern on Tuesday, Feb. 20.
Sponsored by the Southeast Utah Health Department, the Hope Squad of Carbon and Emery Counties, Four Corners Behavioral Health and Castleview Hospital, the Hope Summit will cover a variety of topics and feature guest speakers throughout the day.
"We have the highest rate of opioid prescription overdose deaths in the state here in Carbon and Emery Counties," said Debbie Marvadakis, Health Promotions Director at Southeast Utah Health Department. "We have about 51-percent of the state's burden for those deaths, and over 50-percent for suicide deaths as well."
Seven presentations will take place during the day, including keynote speaker Kevin Hines. In September of 2000 Hines survived a suicide attempt after leaping off the Golden Gate Bridge in San Francisco, Calif.
Since his survival, Hines has become an award-winning global speaker, bestselling author, documentary filmmaker and suicide prevention and mental health advocate.
"We also have a lot of amazing speakers that will talk to us about the opioid epidemic and what we can do as a community," said Marvadakis. "Another fantastic speaker is going to be Will (Ferguson), who has been in long term recovery for opioid use, and his story is very uplifting."
Registration for the event is currently open at www.seuhealth.com, with limited seating available.
The event is scheduled to begin at 7:00 a.m., and will run until 4:30 p.m.. Breakfast and lunch will also be served for those in attendance.