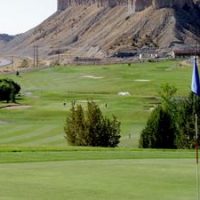 Carbon County School District is currently accepting applications in search of the next Carbon High School boy's golf coach.
Three months after the resignation of former coach Tom King, the search for a new coach is now open. All interested individuals must have their application submitted by 3:00 pm on Jan. 24, 2018.
"Our golf team over the last several years has been one of the premier teams in all of 3A," said Carbon High School athletic director Ted Bianco on KOAL's Drive Time Sports. "Whoever gets to take over will have a great program coming back."
Those interested in applying must have a high school diploma or the equivalence, and must be able to pass a Live Scan fingerprint background test. Qualifications also include understanding of the game of golf, and the ability to teach aspects of the game.
Interested persons may apply at www.carbonschools.org, using the "Classified Employee" application found under the "Employment Opportunities" tab on the home page. The job will be for the upcoming season, which begins in the fall sports calendar.