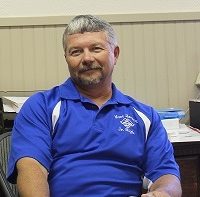 Carbon School District weekly update is shining the spotlight on Mont Harmon Middle School this week. Principal Seth Allred took time from his duties to talk about what is happening at the school and with his students.
"You know I want to put a shout out to Mr. King and his business class, he had a group of students that were in a stock market thing with the rest of the state. They actually ended up placing second in state. You know FCCLA right now with Ms.V, they are right in the middle of getting their star stuff ready to go and out getting the pushes. Just exciting what is happening with our kids and our teachers," stated Allred.
The school's wrestling team recently returned from a huge tournament. "Coach Lasslo and his crew just finished up with the State Tournament. Placed in the top ten in 3A, he was excited about that with a very young team, did very well there" stated Allred. Coach Lasslo (LAZZ-LOW) has now changed gears and is focusing on archery club and looks to have another successful year.
Important dates coming up for students on February 5 there will be no school and on February 6 will be an early out schedule. Parent/Teacher Conferences will take place on February 12 and 13 from 4:00 pm to 7:00 pm. Allred is looking forward to the remainder of the school year with his students and staff.
To keep up on what is happening at Mont Harmon Middle School visit their Facebook page.