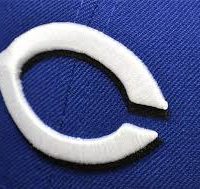 The Carbon Dinos baseball team will play host to their yearly youth camp on Wednesday beginning at 4:00 pm at the Helper American Legion field.
Each year the baseball team puts on a clinic that gives youth in the local area an opportunity to work on fundamentals during the spring months. The cost for this year's camp will be $25.00 and that includes a Carbon baseball shirt and the opportunity for other prizes through competition.
"We do this to try to get the excitement of baseball getting back again going into the summer," said head coach Jeff Cisneros. "It's a good way for me to get a look at the younger kids and for them to get to see me as a coach and the high school players."
The camp will run until 6:00 pm for kids ages 8-12. The camp will include instruction from Cisneros and current Carbon players.
Registration for the clinic will take place at the camp's site before the start time of each session. For more information or questions regarding the camp, contact Cisneros at (435) 820-8379.