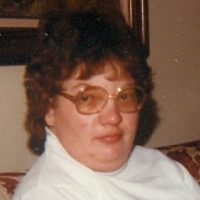 Our loving sister, aunt, cousin and dear friend, Sherryl Joan Bryner, 62, passed away July 8, 2018 at Utah Valley Hospital in Provo.
She was born January 28, 1956 in Price, Utah to William Holly and Maxine Holden Bryner.
Sherryl was a member of The Church of Jesus Christ of Latter-day Saints. She was a graduate of Carbon High School Class of 1974.  Sherryl was a lifelong resident of Carbon County who worked at Deseret Industries, Loveless Ash and as a salesperson for Avon.  Sherryl was very thoughtful and she had a heart of gold.  She was blessed with an incredible memory and was our little social butterfly.  Sherryl could brighten anyone's day and she left a special impression on everyone she met.
Sherryl devoted her life to cats, especially every stray cat in the neighborhood.  She loved watching old TV programs and her favorite was Emergency.  Sherryl touched the lives of many and she will be sorely missed by all who knew and loved her.
She is survived by her brother and sister, Collin (Barbara) Bryner, Bountiful, Ellen Serfustini, Price; many loving nieces, nephews, cousins and a community of friends.
Funeral service, Saturday, July 14, 2018, 11:00 a.m., at the Price Fourth LDS Ward Chapel (545 East 400 North) where the family will receive friends one hour prior to services.  Interment, Price City Cemetery.  Arrangements entrusted to Mitchell Funeral Home of Price where friends are always welcome daily and may share memories of Sherryl online at www.mitchellfuneralhome.net