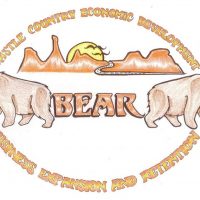 A presentation concerning Redtail Aviation will take place on July 19 at the general Business Expansion and Retention meeting. The speaker will be Jennifer Jensen. She will talk about the company's operations in the area and how it affects the local economy.
One of Redtail Aviation characteristics that has always set them apart from the rest is that their FBO (Fixed Base operator) feels like home. The small staff is a great advantage because they remember all of their customers and don't have new faces in the office every time a customer stops by. They pride themselves by remembering the customer's name and their needs.
BEAR's mission is to inform, grow and improve business in the Castle Country area. The meeting will start at 8 a.m. and light refreshments will be served. Each general meeting never lasts more than one hour.
BEAR meetings are held at the Jennifer Leavitt Student Center in the Alumni Room on the USU Eastern Campus in Price.