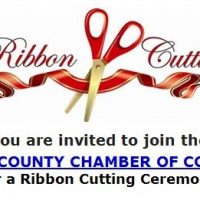 The Carbon County Chamber would like to invite the community to the two Ribbon Cutting Ceremonies taking place this week.
The first ceremony will take place at 12:00 pm on Wednesday, July 11 at the new medical office called Restorative Neurology which is located at 590 East 100 North, Suite 7 in Price. The office specializes in treating headaches/migraines, Fibromyalgia, poor sleep, Sleep apnea/CPAP, and more with a comprehensive evaluation and both medical and complementary therapies (Nutrition, Vitamins, Coaching, others) and cutting-edge neurology medicine.
The second ceremony will be held at 12:00 pm on Friday, July 13 at a brand-new business called Carbon Vape Co. located at 369 East 4400 South in Price. Owners will be offering a great deal for customers can receive 13 percent off the entire day. They carry Smok Resa stick kits, Prophet, Dr. Shugar Chitz, Beard and Naked vape juice, as well as rolling tobacco such as The Good Stuff, 4 Aces, Golden Harvest and Sparrow in various sizes and flavors.
The public is welcomed to attend both ceremonies to congratulate both Restorative Neurology and Carbon Vape Co. for doing business in Carbon County.