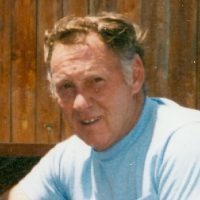 Max E. Nichols, age 84, passed away early on Sunday, July 29, 2018 in the loving company of his wife Maria.
He was born August 11, 1933 in Superior, Wyoming.
Max proudly served in the United States Army before pursuing a long and proud career in the mining industry. Max was one of seven children.
Survived by his loving wife, Maria Nichols and numerous step children; six grandchildren and four great grandchildren.
Preceded in death by his first wife Meredith Miller Nichols.
Funeral service, Thursday, August 2, 2018, 11:00 a.m., Mitchell Funeral Home (233 East Main Street) in Price where family will receive friends one hour prior to service. Interment, Mt. View Cemetery, Helper. Arrangements entrusted to Mitchell Funeral Home of Price where friends are always welcome daily and may share memories online at www.mitchellfuneralhome.net.