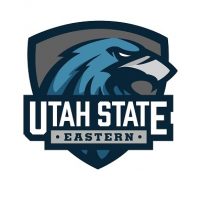 Press Release: USU Eastern Athletics:
PRICE – Utah State Eastern women's soccer will be hosting a fundraiser on September 22 during their home game against Otero Junior College.
The fundraiser is to raise money for current USU Eastern women's soccer player Sophie Cannon and her family.
Sophie was recruited to play soccer for the Eagles in 2017 but shortly after her recruitment began she was diagnosed with Leukemia.
After sitting out the 2017 season, Sophie has enrolled at USU Eastern in 2018 and is a member of the women's soccer team.
She is still fighting Leukemia and is unable to play but still is an important part of the program. All those who will be attending the game against Otero will be asked to make a donation of any amount to be admitted to the game.
All proceeds will go directly to the Cannon family to help pay for medical expenses and any other thing that they are in need of.
The game against Otero will kick off at 11 a.m. at the USU Eastern Soccer Field.
For any questions or want to donate to this cause, please contact Coach Ammon Bennett at ammon.bennett@usu.edu.