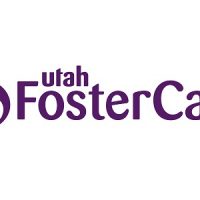 The Utah Foster Care agency will be hosting an Adopt through Foster Care Forum on Monday, November 12 at 6:00 pm to 8:00 pm at their office located at 475 West Price River Drive Suite #152.
"This month is actually National Adoption Month and we just kind of want to let people know that adopting through Foster Care is an option," said Utah Foster Care Lead Consultant, Kobi Prettyman. "So, we have an event coming up where they can come and talk to other foster parents who have been through it and have adopted through foster care and kinds of talk to them about, what were the things that went well? What were the challenges? You know how to navigate some of those difficult things." The forum is a great opportunity for guests to hear firsthand from local foster families and their experience.
Although it can be difficult foster families need to be willing to do unification which means the child does return to their family if progress has been made by the parents. "Some of the impacts that foster parents can make in even in a short time is huge for these children, to give them stability, the routine, just have their basics needs met instead of worry about day to day life at home," stated Prettyman. This period also gives their parents time to regroup in order to provide a more stable home.
The Utah Foster Care office in Price serves the communities in Carbon, Emery, Daggett, Duchesne, Uintah, Grand and San Juan counties. The need for foster parents in these areas is great to help, heal and enrich the lives of abused or neglected children.
For more information visit the Utah Foster Care website at https://utahfostercare.org/become-a-foster-parent/