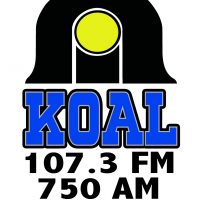 MAIL BAG:
FOR SALE:
16 large windows 54 high x 56 wide.
125-gallon garden pond
Small pickup bed box
Queen size mattress
LOOKING FOR:
Bricks
Call 435-650-6421
LOOKING FOR:
Large refrigerator w/freezer located on top please call 749-0450
FOR SALE:
Electric Image space saver treadmill in good condition for $75
White pedestal for washer or dryer $50
Please text 820-6636
LOOKING FOR:
Bee keeping equipment mainly behive boxes and frames
FOR SALE:
Restored 1962 14' hydroswift boat $3,000
Garrett AT Pro Metal Detector pin pointer and other digging/sand sifting tools $700
Please call 299-2241
FOR SALE:
Ruger Red Label 20 GA Over/Under Shotgun. NEW in box, NEVER fired. Fixed chokes (pre-interchangeable). $995.00 OBO.
Smith & Wesson Model 66-2 .357 Magnum Stainless Revolver. $650.00 OBO. HOGUE Monogrip and Custom Leather Holster for additional $100.00.
Smith & Wesson Model 629-1 .44 Magnum stainless revolver $750.00 OBO. Also have HOGUE Monogrip and custom leather holster for an additional $100.00.
Must have a Concealed Firearm License or pay $35.00 FFL fee. Text is best @ 435-650-3603.
FOR SALE:
Recliners:  2 cream colored leather recliners in good condition.  These chairs swivel, rock, and recline, $150 for the pair.
Doctors office scale, Health o meter, 350 lb. scale in very good condition, $30 OBO.
Hitachi 50" TV (rear projection – box TV), great picture. excellent working condition, $25.
FREE:
Drapery hardware: wall brackets, curtain hooks (no rods)
Call or text 435-650-6553
FOR SALE:
2002 Chrysler 300 M Special, 150198 miles, Automatic. Runs and drives good. clean title. fully loaded. power doors, power windows. leather. a/c heated seats. Moon roof. No engine lights on. $2100 obo Call 650-8282
FOR SALE:
Amana white electric smooth glass top range fully functional for $100 OBO
Goldstar undercabinet white microwave fully functional for $40 OBO
If interested or need more details please call 637-5924
FOR SALE:
Winchester 12-gauge shotgun, SXP Defender w/18" barrel brand new in box for $325
Car tote $650
2009 Chevy Silverado 1500 4×4 extended cab, black, 4" lift kit w/76,0000 miles runs good asking $18,500
Please call 299-1095
FOR SALE:
5 – three month old ¾ border collie & ¼ catahoula mix puppies for sale. 3-male and 2 female. They have had their first shots and have been dewormed. Please call 749-1205
FOR SALE:
Mossberg 410 pump shot gun w/4 boxes of ammo for $250. Please call 650-2300
FOR SALE:
2006 VTX 1800 R Spec 3 which means it comes from the factory with all the shiny stuff already on it. Originally paid $16,000.00. It has 21,000 miles on it. It is black and silver two tone absolutely beautiful and runs perfect. Asking 7000.00 or trade for a 300 or 450 single track motorcycle or fishing boat of equal value. If you are interested please contact Carl at 435-749-9229 TXT excepted.
FOR SALE:
2 piece sectional couch in light tan in excellent condition for $250
2 – front room chairs in tan color in nice condition for $35 each w/matching ottoman $5
Brown floral area rug 58"W x 78"L
Oak coffee table 43"x43" $20
Please call 472-1446 if there is no answer please leave a message
FOR SALE:
Kenmore HD 70 series white washer and dryer in excellent condition $400
2 – Kenmore A/C 8000 BTU and 5300 BTU both for $200
Please call 299-2807 leave a message if there is no answer
FOR SALE:
2 – light blue recliners in great shape asking $150 for both
Brown hide-a-bed couch and loveseat combo $200
Black and brown sectional w/ottoman in good shape for $250
Please call 630-5266
FOR SALE:
1988 Kit Companion 24 ft. camp trailer in decent shape everything works asking $1,000 please call 749-9197
FOR SALE:
Firewood dry and split either fireplace size or fire stove size. $130.00 a cord (4 ft wide x 4 ft. high x 8 ft long) or $55 for an average pickup load.. Located in Carbonville please call 637-6752
FOR SALE:
Remington 700 in .223 caliber w/stainless steel barrel. Please call 650-3906
---
PHONE CALLS:
FOR SALE:
2010 Kawasaki side by side w/dump and fuel injection for $5,000. Call 820-6214 for more details and information