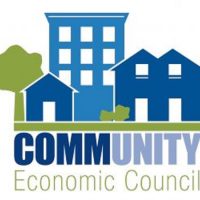 The Community Economic Council running a county-wide survey from now until January 31. The purpose of this survey is to collect the values and goals of those living in Carbon County and surrounding areas.
The survey is being conducted by the Community Economic Council with the assistance of Utah State University Eastern. All answers will be published publicly. Therefore, no personal data will be collected and contact information will be separated from responses before analysis. City and zip code will be used to analyze answers by area. The survey can be found online at http://www.communityeconomiccouncil.com/ or a hardcopy at each of the city hall buildings, Carbon County Senior Citizens Center and Carbon County Administration Building.
The Community Economic Council (CEC) is a group of private, education, and government representatives working toward diversifying and growing economic activities for Carbon County. The overall mission of this effort is to develop an environment that creates jobs paying a living wage for families of $50,000 per year or more. The Carbon County Commission organized this group following a study completed by Lewis Young Robertson and Burningham Inc. and the restructuring of the Carbon County Economic Development office.
As well as conducting a survey there will be four Community Planning Workshops that will allow community members to have their voice be heard. Helper will host their workshop on Monday, January 21 at 6:00 pm at Helper Civic Auditorium, East Carbon will be held on Tuesday, January 22 at 6:00 pm at Bruin Point Elementary, Wellington workshop is scheduled for Wednesday, January 23 at Wellington Elementary and Price will host their gathering on Thursday, January 24 at 6:00 pm at the Carbon County Event Center.
For more information on the Community Economic Council visit their website at http://www.communityeconomiccouncil.com/ or email communityeconcouncil@gmail.com