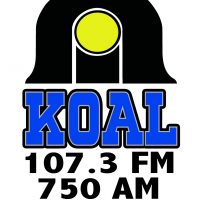 MAIL BAG:
FOR SALE:
2006 Dodge Stratus, 4 door, body and glass good, 144,000 miles, gets good gas mileage, no mechanical problems asking $1,900 OBO, please call 630-3991
LOOKING FOR:
Beekeeping equipment mainly beehive boxes and frames
FOR SALE:
Restored 1962 14' hydroswift boat $3,000
Garrett AT Pro Metal Detector pinpointer and other digging/sand sifting tools $700
Please call 299-2241
FOR SALE:
5 – three month old ¾ border collie & ¼ Catahoula mix puppies for sale. 3-male and 2 female. They have had their first shots and have been dewormed. Please call 749-1205
FREE:
4 – German Shepherd mix 6 week old puppies, 1 male and 3 females. If interested stop by after 4 pm at 162 N 200 E or call 650-8584
FOR SALE:
Straight Talk LG Stylo 3 only used less than a year, brand new $114 only asking $75 OBO if interested please call 299-9327
FOR SALE:
Sears 12 gallon Evaporative Console Humidifier, includes over 10 boxes of filters, and antibacterial and water treatment liquids and owner's manual. $100
United States Stove Company, King Pellet Stove #5502M, 120 pound hopper capacity, with owners manual $300
Early 1900's white metal twin size bed, all parts, ready for use with mattress and/or box spring $110
Call 435-637-8704 or 435-650-4063
FOR SALE:
Misc socket sets, tool sets, hand tools please call 650-5287
FOR SALE:
Bedroom Set:  Girls vintage white and gold French Provincial bedroom set.  Includes dresser with mirror, chest of drawers, nightstand, desk with hutch, chair, and 4-post full size bed with headboard/foot-board, bed rails, and canopy frame (no mattress).  Set is in very good condition for its age and only shows wear from normal use, $550.
Recliners:  2 cream colored leather recliners in good condition.  These chairs swivel, rock, and recline, $150 for the pair.
Hitachi 50" TV (rear projection – box TV), great picture. excellent working condition, $25.
Call or text 435-650-6553
FOR SALE:
Fiberglass camper shell, 6'3" long x 5' wide asking $400 OBO
Running boards off a Ford Escape brand new in the box asking $450
Please call 630-0191
LOOKING FOR:
I sold a load handler to someone and later discovered I still had a part to it. If you are watching/listening to Barter Bar you are welcome to come and get the missing part. Call 435-650-1095.
LOOKING FOR:
Large refrigerator w/freezer located on top please call 749-0450
FOR SALE:
Electric Image space saver treadmill in good condition for $75
White pedestal w/drawer for washer or dryer $50
Please text 820-6636
FOR SALE:
16 large windows 54 high x 56 wide
125-gallon garden pond
Small pickup bed box
Queen size mattress
LOOKING FOR:
Bricks
Call 435-650-6421
---
PHONE CALLS:
NO CALLS