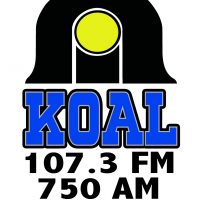 MAIL BAG:
FOR SALE:
16 large windows 54 high x 56 wide.
125-gallon garden pond
Small pickup bed box
Queen size mattress
LOOKING FOR:
Bricks
Call 435-650-6421
FOR SALE:
Ford 8N tractor w/rear blade 3-point hook w/12-volt system asking $2,500. Please call 630-8722
LOOKING FOR:
Electric conventional oven please call 650-1675
FOR SALE:
Freezer $100
Piano $900
Electric Fireplace $300
Please call 630-5170
LOOKING FOR:
A set of 5 lug Dodge Ram 16-inch rims for 4×4 truck please call 630-9560
FOR SALE:
Bike- Trek Calypso Cruiser Snap-On special edition bicycle for sale. Excellent condition. Used very little. $90 or best offer.
Fastpitch softball batting practice pitch through net.  Like new asking $80 or best offer.
If interested call (435)609-1150 for more information.
LOOKING FOR:
A decent used car for purchase under $2,000 that can be used for daily driving to work, transporting kids etc. Please call or text 636-9404, leave a message if there is no answer
FOR SALE:
A set of washer and dryer pedestals for front loading washing machines. They feature a drawer w/a divider asking $175 for the set please call 650-3752 or 637-0611
FOR SALE:
Fiberglass camper shell, 6′ 3″ long, 5′ wide. Asking $400 or best offer
Running boards for a ford escape, brand new still in box.  Asking $450 or best offer.
For more information please call 435-630-0191
LOOKING FOR:
Bee keeping equipment mainly beehive boxes and frames
FOR SALE:
Restored 1962 14' hydroswift boat $3,000
Garrett AT Pro Metal Detector pin pointer and other digging/sand sifting tools $700
Please call 299-2241
FOR SALE:
2006 Dodge Stratus, 4 door, body and glass good, 144,000 miles, gets good gas mileage, no mechanical problems asking $1,900 OBO, please call 630-3991
FOR SALE:
Wheelchair that tilts back for blood pressure assistance and folds up for transportation asking $700. If interested please call 820-2149.
FOR SALE:
SXP Defender, Super X pump 12-gauge shotgun, black, 18″barrel, $325.oo
2009 Chevy Silverado extended cab, 4×4, 75K miles, Black, New tires, Runs good, $18500.oo
Please call 299-1095
FOR SALE:
Treadmill Pro-form 525, easy storage, works good, $100 OBO please call 687-9198
FOR SALE:
United States Stove Company, King Pellet Stove #5502M, 120-pound hopper capacity, with owner's manual $300
Early 1900's white metal twin size bed, all parts, ready for use with mattress and/or box spring $110
Call 435-650-4063
---
PHONE CALLS:
FOR SALE:
GE Profile Stove/Oven white in color, works good please call 630-7837
FOR SALE:
1991 Jeep Wrangler asking $5,500 OBO
2000 Toyota Tacoma asking $6,500 OBO
Please call 650-2629