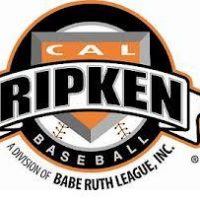 Registration for the upcoming Carbon Cal Ripken Little League Baseball season will take place Tuesday, Feb. 12, and Wednesday, Feb. 13 at Hibbett Sports.
League registration is open to children who are between the ages of 5-12 years by April 30, 2019. The cost to participate for kids in the 5-6 year old division is $60.00, 7-8 is $80.00 and minor and major leagues will be $100.00.
Located at 730 Price River Drive, Hibbet Sports will hold registration on both days beginning at 6:00 p.m., and running until 8:00.
Tryout information will be provided at the registration desk. There will be a $20.00 late fee for all participants registered after Feb. 27.
For more information on the upcoming season contact John Vasquez at (435) 650-9153 or Nick Nielson at (435) 630-3776.