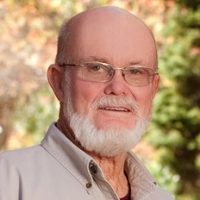 Michael "Tom" Patterick, 74, returned to be with his Heavenly Father on the morning of February 10, 2019. Tom passed away after a brief but painful battle with an infection in his lower intestine. Tom was born in Grand Junction, Colorado on January 5, 1945 to Harold "Pat" Patterick and Gladys Hanson Patterick. He attended local schools in Price and graduated in 1968 from Utah State University in Logan, Utah with a degree in Business. Tom and Janet Clerico met in high school and were married in Spring Glen on September 2, 1967. They were later sealed in the Manti Temple for time and all eternity on September 2, 1994. They were married 51 years. After they both had finished college, in 1968 they moved back to Price where Tom took over the business from his father. He owned Kilfoyle Krafts and ran it along with his business partner Gusty Katsavrias. Tom is survived by his wife Janet Patterick; son Paige (Cameon) Patterick; daughter Micah (Shea) Bradshaw; and son Jaren (Diane) Patterick. Grandchildren: Ashlin, Cameron, Kjirstin, Ryen, Holland, Carson, Brixton and Logan. He is also survived by his sister, Patricia (Sid) Baskin. He was actively involved in many local and state organizations throughout his life which included Price and State Jaycee organizations, Carbon County Chamber of Commerce, Kiwanis Club, Lion's Club, and Elk's Club. Tom was a member of the Church of Jesus Christ of Latter-day Saints where he served in many positions. His favorite calling was working with the college students in a ward at the College of Eastern Utah where he served as first counselor in two bishoprics. At the time of his passing, he was serving as a missionary with Janet, managing the Bishops' Storehouse in Price. Tom enjoyed the outdoors. He loved playing with his model trains, gardening in his raspberry patch and especially fishing from his float tube on one of the lakes around Price with many of his good friends. When his children were young, he spent many hours coaching their basketball and baseball teams. He also enjoyed playing racquetball.
Tom's smile and fun personality will be missed by all who knew him.
Funeral service, Saturday, February 16, 2019, 11:00 a.m., Price 8th Ward Chapel (995 East 700 North) in Price. Family will receive friends Friday evening from 5:00-7:00 p.m. at Mitchell Funeral Home (233 East Main Street) in Price and Saturday one hour prior to service at the church. Interment, Price City Cemetery. Arrangements entrusted to Mitchell Funeral Home of Price where friends are always welcome daily and may share memories online at www.mitchellfuneralhome.net. In lieu of flowers, the family requests that donations be made to the Castle Valley Center Woodworking Program in Tom's memory.