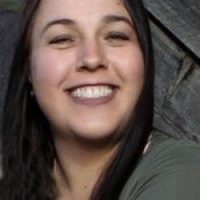 On the night of February 10th 2019, Robyn was called home to our loving Father in Heaven after a long battle with her health.   Robyn was dearly loved by her friends and family and words cannot express how much she will be missed.
Robyn was born May 28th, 1981 to Kelly and Cindy Alton. She worked very hard at her school work and obtained multiple business degrees from USU Eastern. She loved office work and accounting but most of all, she loved her family. She would give and do anything for them and it showed in her daily routines. She very rarely missed a game, gymnastics meet, cheer, or dance competition and lived to watch her kids perform and improve their talents. She met her sweetheart Craig Rowley when she was only 15. They dated through college and were married in the Manti Temple on June 30th, 2001. She was active in her church callings and loved to be around people and children she could share the gospel and her experiences with. Even though she has now returned home we find comfort in knowing that her spirit will still be with us at every game, meet and competition.
Robyn is survived by her husband Craig Rowley; children, Katelyn, Ayden, Ainsley, and Mavey. She is also survived by her parents, Kelly and Cindy Alton of Orangeville; brothers, Shawn, Kasey; sister, Crystal (Tallerico)
Funeral service, Friday, February 15, 2019, 11:00 a.m., Orangeville Ward Chapel. Family will receive friends Friday morning at the church beginning at 9:00 a.m. Interment, Orangeville City Cemetery. Arrangements entrusted to Mitchell Funeral Home of Price where friends are always welcome daily and may share memories online at www.mitchellfuneralhome.net.