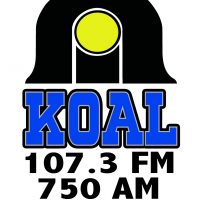 MAIL BAG:
FOR SALE:
4 pieces of furniture for a fast sale. All 4 for $475/OBO–2 light blue recliners in excellent condition, 1 couch and 1 loveseat tan microfiber. The couch makes out into a bed good condition. Please call #630-5266
FOR SALE:
SXP Defender, Super X pump 12-gauge shotgun, black, 18″barrel, $325.oo
Winchester 30/30 lever action (Pre 1964?) $500
2009 Chevy Silverado extended cab, 4×4, 75K miles, Black, w/4" lift, New tires, Runs good, $18500.oo
Please call 299-1095
FOR SALE:
Kitchen play set w/all the props for $45
Entire boys newborn clothes for $40
A bundle of Boys 2T clothing, jackets, booster seat, dinnerware & cups, car seat, some toys all for $120
Boys 3T wardrobe package of clothing, jackets, shoes for $50
Boys 4T wardrobe package of clothing, jackets, shoes for $35
Boys 5T smaller wardrobe package for $20
Assorted battery powered drills, saws and other tools
Misc purses ranging from $5 to $20
Please call 630-5619 if interested
FOR SALE:
Healthy, organic pig ready for butcher. No hormones were used to raise him. Seller will transport pig to the butcher as buyer will set up the kind of processing they wish to have. Asking $2 a pound as this is the buyer's son's hog and the money will go towards his college fund. Text or Call (435) 580-9279 leave a message if there is no answer
LOOKING FOR:
A three-bedroom rental in Price or Helper please call 888-5413 or (916) 413-6285
FOR SALE:
16 large windows 54 high x 56 wide.
125-gallon garden pond
Small pickup bed box
Queen size mattress
LOOKING FOR:
Bricks
Call 435-650-6421
FOR SALE:
Freezer $100
Piano $900
Electric Fireplace $300
Please call 630-5170
LOOKING FOR:
A set of 5 lug Dodge Ram 16-inch rims for 4×4 truck please call 630-9560
FOR SALE:
Bike- Trek Calypso Cruiser Snap-On special edition bicycle for sale. Excellent condition. Used very little. $90 or best offer.
Fast pitch softball batting practice pitch through net.  Like new asking $80 or best
offer.
If interested call (435)609-1150 for more information.
LOOKING FOR:
A decent used car for purchase under $2,000 that can be used for daily driving to work, transporting kids etc. Please call or text 636-9404, leave a message if there is no answer
FOR SALE:
A set of washer and dryer pedestals for front loading washing machines. They feature a drawer w/a divider asking $175 for the set please call 650-3752 or 637-0611
FOR SALE:
Ford 8N tractor w/rear blade 3-point hook w/12-volt system asking $2,500. Please call 630-8722
FOR SALE:
2006 Dodge Stratus, 4 door, body and glass good, 144,000 miles, gets good gas mileage, no mechanical problems asking $1,900 OBO, please call 630-3991
FOR SALE:
Wheelchair that tilts back for blood pressure assistance and folds up for transportation asking $700. If interested please call 820-2149.
FOR SALE:
Treadmill Pro-form 525, easy storage, works good, $100 OBO please call 687-9198
---
PHONE CALLS:
LOOKING FOR:
.40 caliber or .357 pistol please call 820-4542