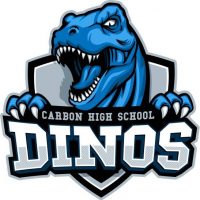 Carbon boys soccer dropped their home opener on Tuesday to the Maeser Prep Lions 3-0.
With the loss the Dinos drop to 0-1 in Region 14 play and 0-4 overall.
The Dinos are off to a sluggish start only scoring one goal in the first four games this season, while allowing 18 goals by their opponents.
It doesn't get any easier for Carbon, the next four games on their schedule  include a road game in region against American Leadership Academy, who currently sits in second place, a home game against 4A Salem Hills,  Delta and then on the road for the Grand Red Devils.
The game against American Leadership takes place on Thursday the 14th at 7:00 pm in Spanish Fork.