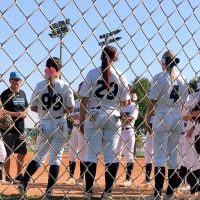 –Press Release–
PRICE – Utah State Eastern softball will travel to Taylorsville this weekend for a four-game series against the #10 Salt Lake Community College Bruins.
On Friday the Eagles will begin the series with a doubleheader at Norma Carr Field located at the SLCC Redwood Campus at 1 p.m.
The series will conclude on Saturday with a doubleheader beginning at noon.
All four games will be broadcasted on the Scenic West Digital Network at scenicwestnetwork.com.
USU Eastern is currently 2-13 overall and 0-3 in conference play.
This will be their first weekend of games in two weeks after last weekend's series against Colorado Northwestern was canceled due to weather.