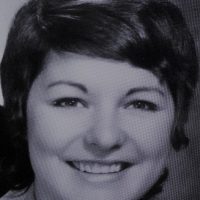 Sergeant David Brewer with the Carbon County Sheriff's Office is no stranger to cold cases as he was the investigating officer in the Loretta Jones cold case. This case was reopened in 2009, which resulted in the arrest and prosecution of the suspect in 2016. So, it's not surprising that after muddling through old evidence boxes at the CCSO that the Paula Scartezina cold case stood out to Sergeant Brewer.
"So, I started looking into it and I've ran into this problem before, I can't find any case file on it but a box of evidence is a great place to start. So, the reason why I want to get it out there now is to get public involvement to see if they can enlighten me a little bit on what they knew about the case in 1976," said Sergeant Brewer. Any individuals that may have a recollection of the case are urged to come forward with any information whether it seems big or small it could just be what is needed to break the case.
The case was originally listed as a suicide but later was ruled to be a homicide after the county received the Utah State Medical Examiner's report. "So, in June 24, 1976 Paula Scartezina was found deceased in her bed by her husband approximately about 4:30 that day with their 22-month old son wandering around the house. Carbon County did their investigation on it, not sure exactly because there is no case file so I'm not sure where they went with it. The medical examiner's office did their deal and ruled it a homicide and then for some unknown reason, which I hope to find out soon it just went cold," explained Sergeant Brewer. At the time law enforcement had no suspects which means picking up from where they left off is like starting from scratch.
Scartezina died from a gun wound that was caused by a .22 Magnum western style revolver that was usually hanging in the bedroom closet. She had been shot through the chest and the bullet had gone through her and lodged in the wall behind the bed about 22 inches above the floor. The gun was found on the nightstand, cocked, yet she was laying on the bed.
The CCSO is hoping that by speaking about the case and bringing it to light will jog someone's memory of details pertaining to the crime. "For those that want to call me at the Sheriff's Office – if you think it's kind of odd or funny to do so or even that it doesn't seem like what you have could be significant, you'd be surprised how little information can go a long way," said Sergeant Brewer. Any individuals that may have any information or know of details relating to the Scartezina Cold Case are asked to contact Sergeant David Brewer at (435) 636-3281.