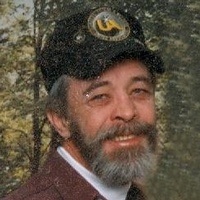 Alan Rudolf Wilcken, age 66, passed away April 4, 2019 at the Utah Valley Specialty Hospital where he fought a battle with pneumonia.
He was born September 24, 1952 in Roosevelt, Utah to Roscoe Craig and Vida LaRae Curry Wilcken. Alan married Debra Lee Birch on August 23, 1991. Between them they had 7 children, 22 grandchildren, and 7 great grandchildren.
Alan was a member of the U.A. Local #140 from 1972-2015. He was a pipefitter/welder who worked in numerous industries throughout his life. Al enjoyed building power plants, watching TV, fishing, hunting and being around his family and friends. He will be dearly missed by his family and a community of friends.
Survivors include his beloved wife, Debra Wilcken, Price; children, David Alan Edgell, Arizona, Dustin James Edgell, Nevada, Kimberly Zumwalt, Arizona, Kimberly Walls, Price, Shelly (Dave) Shubert, Tooele, Kisty Boone, Springville; two brothers and one sister, Ray Craig (Cindy) Wilcken, San Diego, Everett Rex (Elisa) Wilcken, Arizona, Gwenita (Andrew) Polkinghorne, Florida; and many other loving family members and longtime friends.
Preceded in death by his parents, daughter, Shawna Henry; granddaughter, Rachelle Walls; a great-granddaughter; sister, Kaye Dow; in-laws, Bill and Erma Birch, Terri Cook, Evon White, Alan and Gary Birch.
Funeral service, Tuesday, April 9, 2019, 11:00 a.m., Mitchell Funeral Home (233 East Main Street) in Price. Family will receive friends at Mitchell Funeral Home Monday evening from 6:00-7:00 p.m. and Tuesday one hour prior to services. Burial will be in the Cleveland City Cemetery. Arrangements entrusted to Mitchell Funeral Home where friends are always welcome daily and may share memories of Al online at www.mitchellfuneralhome.net.