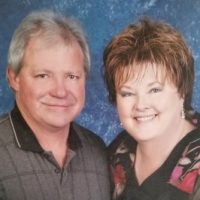 Robin Christine Hall Tatton, age 66 was called home to her loving Husband and Heavenly family on April 8, 2019 in Elmo, Utah. Robin was born on January 17, 1953 to Richard Joe and Georgia Evelyn Heintz Hall where she was the oldest of 6 children. She married Brent Tatton in Helper, Utah in 2002. He preceded her in death in 2007.
She is survived by 1 son and 1 daughter; Andy Joseph Shuss, of Walden, Co., Misty Menard, of Fort Collins, Co., also survived by 5 grandchildren 3 brothers and 1 sister; Rick, Scott, Kevin, Kristin. Preceded in death by a
sister; Cindy.
A Celebration of Robins life will be held at a later date.
Family and friends may share memories of Robin at www.fausettmortuary.com