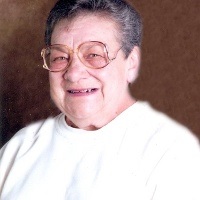 Antonio Rose Felice (Toni) passed away after a battle with cancer on June 6, 2019. She was born to Bardo and Rose Ella Belcastro Felice on June 23, 1940 in Price, Utah. Her entry into this world was followed by the birth of three siblings; Delores, Rocky, and Lynn who loved and looked up to their sister at all times.
Toni graduated from Notre Dame High School in Price, Utah. Nursing was her calling. She then was accepted into Saint Benedict's School of Nursing and graduated from the program, wrote her boards and became a registered nurse. In this profession she worked for many years. As a young nurse Toni became supervisor of a surgical unit at Saint Benedicts. Later, Toni accepted a position at Holy Cross Hospital in Salt Lake City as supervisor of the post-partum unit, and eventually had the labor and delivery, nursery, and gynecological unit as well! Toni enjoyed mentoring the new nurses on her units. She was loved and respected by many of the nurses, aides, and unit clerks as well as employees in dietary, housekeeping, and maintenance. Toni had a great sense of humor and was a people person. The final stage of Toni's career would be to open her own business doing independent medical exams for insurance companies.
Toni is survived by her three siblings, many nieces and nephews, great nieces and nephews, and her special friend, Sandra Birch. She was preceded in death by her parents, Bardo and Rose Ella Felice; brother-in-law, Hugh Saccomanno; and many aunts, uncles, and cousins.
A special thanks to Sandra Birch and Leda Chavez for all the time and care they gave to Toni; to doctor Matthew Farley and his office staff; to the staff at Intermountain Health Care (hospice) for the concern and care that was given to Toni; and to cousins, Charlie and Claudia Felice and Frank and Pam Felice for their help, love, and support during Toni's illness. Also, a special thanks to Tom Trevino for his continued support to the Felice family.
From Toni:
Remember me with smiles and laughter, for that is how I will remember you all. If you can only remember me with tears, then don't remember me at all. (Michael Landon)
Funeral Mass, Wednesday, June 12, 2019, 10:30 a.m., St. Anthony Catholic Church. Vigil service Tuesday evening, 6:00 p.m., St. Anthony Catholic Church where the family will receive friends Tuesday and Wednesday one hour prior to service. Interment, Mt. View Cemetery, Helper.  Arrangements entrusted to Mitchell Funeral Home of Price where friends are always welcome daily and may share memories online at www.mitchellfuneralhome.net.