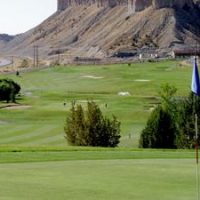 The 7th Annual Price City International Days Golf Tournament will return to the Carbon Country Golf Course on Saturday, July 27, beginning at 8:00 AM.
The tournament will once again follow the four person scramble format, and have a limit of one person with an eight handicap or better per team. The cost for this year's tournament will $300 per team, which includes green fees, cart and lunch.
"It has become one of the premiere scramble golf tournaments in Eastern Utah," said Price City community director Nick Tatton. "We have a lot of fun things that you don't see at other golf tournaments, like giveaways and great contests."
Throughout the tournament participants will also have an opportunity to play in several side contests including a Big Screen TV putting contest, a $100,000.00 hole-in-one contest, and free items from sponsors at each tee box. The afternoon will conclude with lunch, as well as trophy prizes for top competing teams.
Registration will begin at 7:00 AM at the Carbon Country Club, followed by staging at 7:30. The shotgun- cannon start will get things moving at 8:00. Individuals are also welcome, and will be paired with teams.
All of the proceeds from the tournament will be given to local charities. To register for the tournament contact TK's Pro Shop at (435) 637-2388, or Tatton at (435) 636-3184.