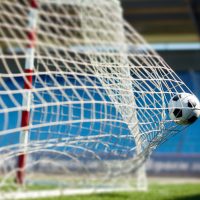 The Ethan Winter Memorial tournament was held the end of May in Castle Dale bringing teams from around the area to compete. 35 teams from Emery, Carbon, Sanpete and Sevier counties made up the field for the two day competition.
There were many divisions ranging from third and fourth grade teams all the way up to high school, divisions also included coed and boys teams. The round robin format assured each team of at least three games but if teams made it to the championship round they would have played nine games in two days.
The tournament is a 3-on-3 format with each team having five players. They also play two 12 minute halves.
In 2016 Ethan Winter passed away and as a way to celebrate his life, Troy Winter, Emery soccer coach and Ethan's dad organized the competition. Since it's inception they use the funds raised to give four scholarships (two in Emery County and two in Carbon County) in the amount of $500 to students who have played soccer and meet other criteria.
This was the third annual tournament and Coach Winter said he has ideas for next years and is already in the planning stages.
Coach Winter was recently a guest on KOAL's Drive Time Sports. Click below to listen to the complete interview.