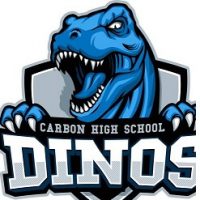 Carbon High School senior defender Adam Morley was named to the 3A All-State Second Team, while fellow senior teammate Parker Humes received an honorable mention.
Morley led Carbon on the defensive side of the ball throughout the 2019 campaign. After enduring early struggles, Carbon recovered in the second half of the season to secure a spot in the 3A State Championship Tournament.
Humes, another senior leader on this year's team, was a consistent threat offensively and helped push the Carbon offense with three goals in the month of April.
Carbon ended the season fifth in Region 14 with a record of 3-7-2 and 4-12-2 overall. The season came to an end on May 1 as the team suffered a 3-1 loss to the Grand Red Devils.
The 3A All-State teams were selected by each of the coaches in the classification and the Deseret News selects a MVP from the group.