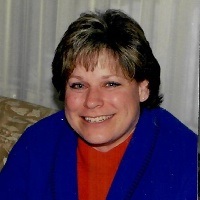 Debra Donaldson, passed away on July 7, 2019 after a valiant twelve year battle with cancer.
She was born in Price, Utah on December 28, 1958, the ninth child of Connie L. and Walter M. Donaldson.
She graduated from Carbon High School and from the College of Eastern Utah (CEU) with a degree in cosmetology. She taught at CEU in Price and at the Hollywood Beauty College in Provo. She served a mission for the Church of Jesus Christ of Latter-day Saints in the Argentina Buenos Aires South Mission from 1984 to 1986. She was the owner/operator of the Image of Beauty and worked as a beautician for over forty years. After selling her business, she worked for the Klip Shop until her retirement in 2018. She served various ward and stake callings in the Primary, Young Women's, Young Adults, and Relief Society organizations. Debbie enjoyed sports, singing, playing the clarinet, reading, playing Sudoku, being in the outdoors, and traveling with her family and friends.
She is survived by her mother and siblings; Connie (Brent) Barker; Walt (Claudia) Donaldson; Mary Dawn (Kent) Shorts; Dave (Debbie) Donaldson; Barbara (Burke) Torgersen; Gwen Donaldson; Brady (Rebecca) Donaldson; Scott Donaldson; Tracy (Paul) Hofer; Joe (Kristy) Donaldson; Chris Donaldson; and Kelly (Kelly) Donaldson; sixty nieces and nephews; and one hundred forty-one great nieces and nephews.
Preceded in death by her father; brother, Casey; sister, Joan; nephew, Darin Shorts; nephew and his wife, David Scott and Shaniel Donaldson; and two infant great- niece and great-nephew, Joey and Lydia Donaldson.
Funeral service, Thursday, July 11, 2019, 11:00 a.m., Price North Stake Center (449 North 100 East). Family will receive friends at the Price North Stake Center Wednesday evening from 5:00-7:00 p.m. and at the church Thursday one hour prior to service. Interment, Cliffview Cemetery. Arrangements entrusted to Mitchell Funeral Home of Price where friends are always welcome and may share memories online at www.mitchellfuneralhome.net.