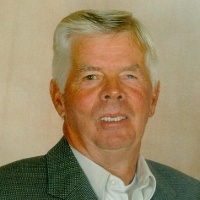 The Mayor of Emery City, Gary Lee Petty, passed away peacefully at his beloved home on July 6, 2019 at the age of 78.
He was born October 8, 1940 in Price, Utah to Arthur and Bonnie Anderson Petty. Married the love of his life, Jolene Moffitt, September 11, 1959 in Ferron.
Gary was a longtime resident of Emery where he was currently serving as Mayor. He was very active in his community and also served as Mayor from 1986-1997. Gary took great pride in his community and enriching the lives of others with his amazing stories about Emery. He was instrumental in organizing the Emery County Jaycees where he served as President. He also served as President of the Utah Jaycees, chairman for both the Republican and Democratic parties, and served as Commander, 1st Lieutenant and Secretary of the Emery County Sheriff's Posse. For his commitment to others, Gary was awarded the Jaycee's International Senate Award and The Utah Outstanding Young Farmers Award. Gary was a man of many hats, however his favorite was that of a rancher.
Gary loved people, exploring the outdoors and sharing his knowledge with others. He was a retired member of the United Mine Workers of America Local # 1261 where he is currently serving as Treasurer. He was a tireless worker who also loved golfing, camping, fishing, riding horses on the mountain and telling stories about the mountains and deserts in Emery County. He was an avid sports enthusiast who loved cheering for the Utah Jazz and the Denver Broncos.  Gary will be sorely missed by his family and a community of friends.
Gary is survived by his wife, Jolene Petty, Emery; three daughters, Cheryl Cox, Huntington, Chris (Eric) Brown, Taylorsville, Michelle West, Emery; brother, Horace (Virginia) Petty, Orangeville; sisters, Clara Albrechtsen, Richfield, Patricia (Clyde) Sitterud, Alpine; 9 grandchildren, Andrea (Sean), Seth (Emily), Nicholas, Taylor, Jamie (David), Gary (Brandon), Caitlin, Damon (Kelly) and Taryn (Kristopher); 4 great-grandchildren, Carter, Lilly, Wesley and Adylynn.
He was preceded in death by his parents, and a sister, Barbara Addley.
Funeral service, Wednesday, July 10, 2019, 11:00 a.m., Emery Ward Chapel. Family will receive friends at the church Tuesday evening from 6:00-8:00 p.m. and Wednesday morning from 9:30-10:45 a.m.   Interment will be in the Emery Town Cemetery. Arrangements entrusted to Mitchell Funeral Home where friends are always welcome daily and may share memories online at www.mitchellfuneralhome.net