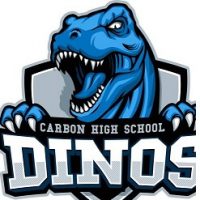 The 2019-20 high school sports season is right around the corner and those that will run through the fall months are gearing up for action.
The first official contest for Carbon High School will take place on the golf course as the Dinos travel to Roosevelt on July 31.
Football will open the season on Aug. 16 in a road tilt against American Leadership Academy on KRPX 95.3 The Peak. Entering season five under head coach Josh Huntsman, the Dinos will play their first home game on Aug. 23 against Altamont. The first region contest of the year will be Sept. 20 at home against Richfield.
The cross country team will start the season on Aug. 14 at the Highland Invitational. Sept. 18 will mark the lone home meet for the Dinos as they play host to the Carbon Invitational. This year's region meet will take place at home on Oct. 15.
Soccer will open the season on Thursday, Aug. 8 on the road against the Union Cougars. The final home game will take place Oct. 1 against the Grand Red Devils. against Delta. The opening round of the State Championship Tournament is scheduled for October 12.
Looking to build off of last year's top-five State Tournament performance, the boys golf team will start the season at Union on July 31. Led by second year head coach Brett Johnson, Carbon will host their lone home meet on Thursday, Sept. 12.
The volleyball season will begin for Carbon when they host Altamont on Aug. 20. The Lady Dinos will travel for a heavy road schedule that includes six of the first eight tilts on the road.
View or print each of the completed schedules below:
Cross-Country
Football
Girls-Soccer
Girls-Tennis
Golf
Volleyball