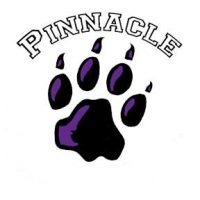 The Pinnacle Panthers moved to 2-0 on the baseball diamond with a dominating 14-0 win in five innings over Merit College Preparatory Academy Thursday afternoon on the road.
Tied 0-0 entering the second inning, Pinnacle unleashed four runs. The Panthers continued to pull away by adding seven more in the third before closing out the game with three runs in the fifth.
Junior Mikey Vigil recorded the complete game shutout from the mound. Allowing just three hits throughout the contest, Vigil struck out 11 batters and walked only one.
As a team the Panthers finished with 14 hits and 12 RBIs. Stetson Motte continued his early season tear as he finished 2-4 with RBIs. Vigil helped his own cause as he knocked two doubles and brought in three runs. Landen Hardy ended 2-2 with two RBIs and one walk.
Thursday's win comes just two days after the Panthers topped Draper APA 7-1. Outscoring their opponents 21-1 in two games, Pinnacle will look to carry the momentum into next week.
Wednesday the Panthers will enter a stretch that includes four games in three days. Up first the team will travel to Panguitch for a non-region road tilt. A break on August 15 will set the stage for the 1A Preview tournament in Richfield on Aug. 16 and 17.