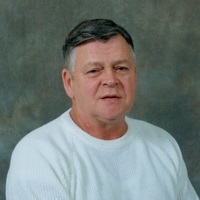 Stewart Barrett Foster, age 81, died September 10, 2019, after a long battle with cancer and diabetes.
He was born April 28, 1938, in Winnipeg, Manitoba, Canada to Angus Stewart and Mary Ann Ross Foster. Stewart married Darlene Palmer on September 7, 1963, in Charlo, Montana. Their marriage was later solemnized in the Idaho Falls Temple on July 31, 1964.
Stewart attended schools in Winnipeg, Manitoba, Canada, BYU, Ricks College and Weber State. He taught school at Notre Dame High School in Price, Utah, where he taught math, history, sciences, all physical education classes, and coached. He also managed the Youth Memorial Swimming Pool in Price. Stewart worked at Deer Creek mine, from which he retired in 2000.
During his years in Price, and beginning in 1966, Stewart coached swimming, cross country, and track and field. He also coached football, basketball and baseball while teaching at Notre Dame. During his life he played all sports and competed as an athlete in track and field as a member of the Flying M Track Club and participated in the Pan-Am Games in Canada. Stewart loved all sports with swimming, diving, gymnastics, track and field, with cross country being closest to his heart. All students became his kids, and remembered them with a lot of love. He will be missed by many.
He is survived by his wife, Darlene, of 56 years; sons, Keith (Julie) Foster, Portsmouth, Rhode Island, Klint (Angela) Foster, Burleson, Texas; daughters, Kimberly (Jim) Noyes, Price, Utah, Kelly (Chris) Hyatt, Colorado Springs, CO, Kamra (Rick) Davis, Price, Utah, Kristen (Matthew) Dart, Burleson, Texas; brother, Glen (Diane) Foster, Kenora, Ontario, Canada; brothers-in-law, Rob Robinson, Brandon, Manitoba, Canada, Darwin (Janet) Palmer and Elden (Deborah) Palmer of Idaho Falls, Idaho; sister-in-law, Terry (Blair) Moser, Riverton, Utah; 19 grandchildren, 12 great-grandchildren, and many nieces, nephews and friends.
Preceded in death by his parents, sister, Marlene Robinson; grandparents; father-in-law and mother-in-law, Mack and Jane Palmer; and brother-in-law, Lynn Palmer.
Funeral service, Saturday, September 14, 2019, 11:00 a.m., at the Fifth Ward Chapel (545 E 400 N). Family will receive friends Friday evening at Mitchell Funeral Home from 6-8:00 p.m. and one hour prior to service on Saturday. Interment, Cliffview Cemetery. Arrangements entrusted to Mitchell Funeral Home of Price where friends are welcome daily and may share memories of Coach Stu at www.mitchellfuneralhome.net.
A special thank you to Rocky Mountain Hospice and Pinnacle Nursing and Rehabilitation for the wonderful care they showed Stewart.