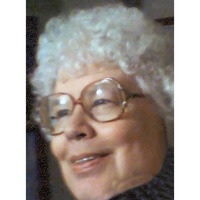 Joyce unexpectedly passed away on September 13, 2019, just 10 days past her 72nd birthday. She had been in a rehabilitation center in Salt Lake City receiving treatment for breathing disorders and high blood pressure.
Joyce was born in Dragerton, Utah and was raised in East Carbon area. She graduated from East Carbon High School in 1965 as her class salutatorian. Joyce graduated from Brigham Young University in 1969.
Soon after graduating from college, she took a position as a supervisor at a home for troubled girls in Caliente, Nevada. Later she found her way to Washington DC where she worked for the FBI for a couple years. Joyce then returned to Utah where she worked for several of Utah's savings and loans. Later, she worked for Borders Book Store. Her love of books led her to her last position at a Salt Lake County's Smith Library where she retired in 2016.
Joyce is survived by her brother, Terry, Salt Lake City; brother, Dan, Atlanta, GA.; nieces and nephews, Michelle (David) Farnsworth, Green River, Utah, Lori Owen-Bunck (Jesse), Clearfield, Utah, Terri (John) Keohokalole, Edina, Minnesota, Sam (Carrie), Layton, Utah, Scott, Brigham City, Utah, Erik (Ashley) Owen, Cartersville, Georgia, Hillary (Keith) Owen, Marietta, Georgia.
Preceded in death by her father, Tom Owen, mother, Marjorie Owen; brother, Tommy Owen; sister, Cheryl Owen.
Graveside service, Monday, September 23, 2019, 11:00 a.m., Price City Cemetery. Family will receive friends at Mitchell Funeral Home on Monday from 9:30-10:45 a.m. Arrangements entrusted to Mitchell Funeral Home of Price where friends are always welcome daily and may share memories online at www.mitchellfuneralhome.net.