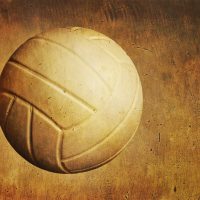 Coming off a 3-2 victory over Whitehorse on last Thursday the Lady Pirate Volleyball team took to the road Monday to take on the Milford Tigers (9-3 overall, 5-2 in region and #7 RPI). And in the only time these two teams would meet this year, Milford came out on top with a win in straight sets.
Green River (8-5, 4-1 and #9 RPI) are on a little bit of a roll winning three of their last five, but didn't have enough to overcome the Tigers 15-25, 17-25, 15-25.
With just two games left on the season against Pinnacle and Escalante, the Pirates could possibly improve their RPI ranking and move up in preparations for the State Tournament coming up on October 26. The final seeding will be available on Oct. 25.
On Thursday the Pirates welcome the Pinnacle Panthers to town. Game time is set for 6:15.
Check back with Castle Country Radio for the results of this contest as they become available.