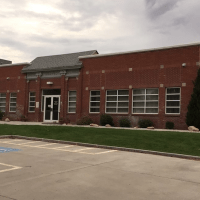 The Home Energy Assistance Target Program (HEAT) will begin to take appointments for assistance starting November 1. The HEAT program is for low income residents to assist in paying the cost of heating their homes during the winter months. Assistance is based on income (those that are at or below 150 percent of the federal poverty level) where the household is responsible for paying the homes energy costs and where the household contains at least one U.S. Citizen. The combined gross income for all households members is used to determine eligibility.
Applicants for the program will need to provide social security cards for all household members, picture identification for all those 18 years old and over, and at least one birth certificate for any one child under five years old.  Those applying also need to provide recent utility bills, proof of income for all household members (for the prior month), out of pocket medical expenses, pharmacy costs for the prior month (printouts) and proof of disability. Other verifications may be required.
Those that wish to apply for the program can begin calling at 8:30 a.m. on November 1 for appointments.
For Carbon County the number to call is 435 613 0100. In Emery County the appointments will be taken at 435 381 5783. For appointments in Grand County call 435 259 6362.
San Juan County will be served through outreach, mail-in, and on-line applications. All senior centers will have mail-in applications available. Call 435 613 0100 for information.
All callers must speak to the receptionist to make appointments. Appointments cannot be made by leaving a message on voice mail. Everyone must speak to a representative to apply for the program. Please understand that the phone lines are very busy this time of year and your patience is appreciated.
A number of outreach efforts will also take place so that people do not have to travel as far to apply for assistance. Locations and dates will be available on October 1 for elderly and disable clients. Outreach locations will also be available during November and December in San Juan County.
For more information, interested parties can contact the HEAT program at 435 613 0100.
OUTREACH SCHEDULE OCTOBER 2019-20
Oljato Senior Center: Contact Bonnie Crank           435-727-5856  Tues. Oct 8th 8a.m.-3 p.m.
Castledale Senior Center: Contact Karen 435-381-2422  Tues. Oct 8th 10-12 noon
Aneth Senior Center: Contact Evelyn                        435-651-3527   Wed Oct 9th 9:30 a.m.-4 p.m.
Ferron Senior Center: Contact Sharon Allredge    435-384-2243   Wed Oct 9th 9-12 noon
White Mesa Senior Center: Cindy Badback            435-678-3396   Thurs. Oct 10th  10-12
Carbon Senior Center: Contact Tammy                    435 636-3202    Tues. Oct. 15th 9-1 p.m.
Green River Senior Center:                                         435-564-8236  Wed Oct. 16th 9:30 – noon
East Carbon Senior Center: Contact Brenda           435 636-3703    Thurs Oct. 17th 9-noon
East Carbon City Hall: Contact Patricia                      435 888-6613   Thurs. Oct 17th 1:30-3:00 p.m.
Emery Town Senior Center: Contact Marie             435-286-2219   Mon Oct 21st 12:30-2:30
Bluff Senior Center: Contact Caroline Lamen         435-672-2390   Mon Oct 21st 1-4 pm
Navajo Mnt Senior Center: Contact Ruby                928-672-2357   Tues. October 22 10:30-1 p.m.
Aneth Senior Center: Contact Evelynn                      435-651-3527   Wed October 23rd 9-4 p.m.
Red Mesa Senior Center: Minnie or Marilyn          928-656-3690   Thurs Oct 24th 9-noon
For Red Mesa e-mail: Donovan.andy@nndoh.org               Or phone: 505-368-1250