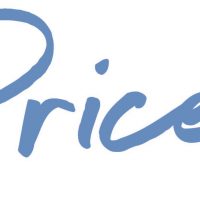 Price City Hall Art Gallery is now featuring the work of Artist Scott Yelonek.  His paintings will be on display in the second floor gallery of Price City Hall for the months of November and December.
Specializing in photorealistic still life and landscape paintings, Scott Yelonek is an artist and graphic designer living in Central Utah. After having received his Fine Art degree in design and training under a wide array of artists, Scott has gone on to participate in several group exhibits as well as festivals and charity shows such as the American Watercolor Society-International Exhibition, Springville Museum of Art Annual Spring Salon, CNS-Art and Soup, and multiple art festivals around the west. Awards include: Helper Arts Festival-People's Choice, Utah Watercolor Society-Award of Excellence, Springville Museum of Art-Award of Merit, St. George Arts Festival-Best of Show.
Utilizing the rich history of rural Utah, Scott finds inspiration in forgotten and discarded items from a bygone era. Vintage typewriters, stacks of old beer cans, and dilapidated kitchen appliances are just a few of the overlooked items that Scott has repurposed into works of art.
Scott works in both watercolor and oil and is inspired by the character and detail of his subjects. The subtle nuances of these pieces are captured seamlessly by his photorealistic style, which Scott has honed for over 20 years.
You can see Yelonek's work during business hours (8am-6pm) Monday through Friday on the second floor of the Price City Municipal Building, 185 East Main Street Price Utah from now until December 31