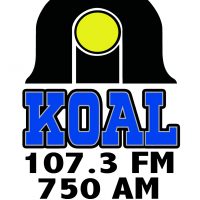 MAIL BAG:
FOR SALE:
Bolt action Remington 22-250 w/long range scope w/thumbhole stock made in 1963, asking $500 please call or text 559-3455
FOR SALE:
1993 Ford ranger STX Extended cab V6, 5 speed transmission, low miles, two wheel drive asking $2,400 please call 630-8722
FOR SALE:
2001 Honda XR80 and 2003 Honda XR70, both are in good condition asking $1,600 for Both. Please call 650-2047 and be sure to leave a message if there is no answer
FOR SALE:
5 person jacuzzi hot tub w/new circuit board, heater & water pump. Has a nice locking cover, start up chemical package and drain pump $1,200 OBO
Werner Van Ladder racks in like new condition $50
Please call 637-9021
FOR SALE:
Used refrigerators & stoves as in condition for $50 ea. must load yourself please call 637-5170
FOR SALE:
2002 Gooseneck trailer w/20' deck, brand new tires asking $3,500 OBO please text 630-6320 for more information
FOR SALE:
Cappuccino leather Ashley furniture Futon in excellent condition asking $275 please text for more information or pictures (435) 630-7079
FREE:
16 ducks for giveaway, they are good laying ducks, laying around 285 eggs a year. If anyone is interested please contact 630-9124
FOR SALE:
1993 Ford F250 XLT flatbed trucks w/120,000 miles. The body is faded w/some dings, its mechanically sound, everything works great, tires are near new, would make a great camping/hunting/wood hauling truck for someone, has gooseneck hitch in the bed.
Asking price is $3,250 OBO
LOOKING FOR:
Dump trailer
Text is the best 630-6320
FOR RENT:
Double decker scaffolding.
FOR SALE:
Locally grown apples, walnuts & green tomatoes
Small pickup bed tool box
Machinist tools
LOOKING FOR:
Has anyone seen or picked up a boat cover at Huntington Lake
Call or text 650-6421 be sure to leave message if there is no answer
FOR SALE:
Proform 390E Elliptical for $150
New toddler bed w/mattress $25
2002 Oldsmobile Alero, 6 cyl in good condition $1,000
Please call 820-1932
FOR SALE:
Variety of locally grown apples please call 650-5741
FOR SALE:
Juniper, pinion pine, lodgepole firewood $100 for half cord please call 888-9909
FOR SALE:
Older 1970s crib in good condition for $25
1960s boys Monark bicycle in rough condition, make offer
1960s banana seat bike in rough condition, make offer
LOOKING FOR:
Riding lawnmower
Please call or text 630-6630
FOR SALE:
2013 Yamaha Rhino 700 side by side w/windshield, rear window, street legal, rhino storage bed box, bed extender, snow plow, 14 inch upgrade tires & aluminum wheels, 1400 miles, well kept & maintained for $9,300 OBO
4 year old Tennessee Walker Mare that is very gentle chocolate brown $3,200 OBO
1993 Salem 30 ft 5th wheel travel trailer, always stored under cover, very well, taken care of excellent condition for its age $6,500 OBO
1998 camper self-contained excellent condition stored inside $4,200 OBO
For more information please call 650-1990
FOR SALE:
Arctic Cat 4×4 400 differential lock work, winch, LED lights, rifle/shovel rack, bags/cooler on back rack, snow plow mounting bracket underneath, brand new battery, tires have great tread, and vehicle starts right up and runs great. Asking $4000 OBO Text is best 4356502222
FOR SALE:
Alfalfa hay, small bales in a stack for $5 each please call 630-1353
FOR SALE:
Craftsman generator 3500 continues watts, low hours $450 OBO please call (916) 806-3143
FOR SALE:
Nearly new never used Murray 28 inch wide, 8 horse power with tracks w/electric start Snow Blower, runs excellent will sell for $500.00 Please call 636 9483.
FOR SALE:
Hay for sale, grass alfalfa mix in Orangeville at $5 a bale please call or text 749-0494
LOOKING FOR:
Remington Speed Master model 552 in 22LR. If anyone has a nice one for sale call me at 637-6721 if no answer please leave a message.
FOR SALE:
Furnace & Chimney Cleaning Business for sale, includes furnace & chimney vacuum truck and equipment necessary to clean coal, oil & gas furnaces as well as all types of fireplaces and wood & coal burning stoves. Asking $4,000 please call (435) 609-0697
---
PHONE CALLS:
FOR SALE:
Coleman cooler that plugs into a cigarette lighter
Router table w/router
Stationary clay pigeon thrower
87' ft. industrial reel, heavy duty
Please call 630-0626
FOR SALE:
Kenmore electric stove in good condition asking $150 OBO please call 637-7325
FOR SALE:
Piano short for $500 please call 888-2080
LOOKING FOR:
Someone to patch a cinderblock chimney please call 820-4542
LOOKING FOR:
Exercise bike
Buck sheep for sale or rent
Please call 637-2179
FOR SALE:
6×4 Air hockey table for $50 please call 637-1421