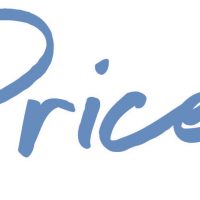 Price City made it through another holiday season and they hope that everyone in the community enjoyed their holidays too. Community Director, Nick Tatton came into the Castle Country Radio Station to talk about the upcoming Music, Meals and Mingle on Main event and snow removal ordinances.
"What a great effort that is the Price Main Street Business Improvement District has really come up with a great thing for the community, for the businesses for the downtown area, every other month they're doing a great activity downtown. This week they are doing Winterfest, Saturday, from 12:00 pm to 4:00 pm. And we need to give a shoutout to Cheryl Thayn over at the United Way for all her hard work coordinating that and getting everybody on board to have some fun," said Tatton. This family friendly event is open to the entire community where they will find food trucks, games for the children, music, and lots of deals throughout the stores along Main Street.
"A real big topic this time of year when the crews are out plowing please be mindful of parking on the road. Technically, we want everybody off the road within 24 hours of a storm so they can be plowed. You know be mindful those crews are out working hard long hours," stated Tatton. Citizens need to remember that it's their responsibility as a homeowner to remove snow from walkways surrounding their property, and to never push or pile the snow into the street as it poses potential hazards for traffic, the snow should be kept as much as possible on the owner's property.
Price City is looking forward to seeing the community at the Music, Meals and Mingle on Main event and appreciates everyone's assistance in helping properly remove snow this winter season.