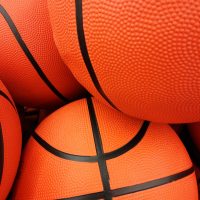 The final Utah High School Activities Association's RPI rankings for the 3A boy's basketball were released Saturday night, setting the stage for the State Championship Tournament, which will begin Wednesday night.
To no surprise the Manti Templars, who finished the regular season 21-1, finished as the No. 1 ranked team by a hefty margin. The Emery Spartans remained No. 2 with a final record of 18-3, barely edging out region foe Richfield who finished 16-4. Judge Memorial and San Juan round out the top five.
Each of the 19 teams in the classification now have their ranking for the season-ending tournament. Seeds 1-through-13 receive a first round bye and advance to the second round on Saturday.
The field of 19 will be cut to 16 as seeds 14-through-19 will play in the opening round beginning Wednesday, at the higher seed's home site:
* No. 14 South Summit VS No. 19 Union- Winner plays No. 3 Richfield.
* No. 15 Grand VS No. 18 Providence Hall- Winner plays No. 2 Emery.
* No. 16 North Sanpete VS No. 17 Maeser Prep- Winner plays No. 1 Manti.
The second round of the 3A State Tournament will begin Saturday morning at the USU Eastern BDAC and run throughout the day. The field of 16 will be cut in half to eight:
* No. 4 Judge Memorial VS No. 13 Carbon- 9:30 a.m. (KRPX 95.3 The Peak)
* No. 5 San Juan VS No. 12 Summit Academy- 11:10 a.m.
* No. 1 Manti VS North Sanpete/Maeser Prep- 12:50 p.m.
* No. 8 Grantsville VS No. 9 American Leadership- 2:30 p.m.
* No. 2 Emery VS Grand/Providence Hall- 4:10 p.m. (KOAL 107.3 FM/750 AM)
* No. 7 Delta VS No. 10 South Sevier- 5:50 p.m.
* No. 3 Richfield VS South Summit/Union- 7:30 p.m.
* No. 6 Morgan VS No. 11 Juab- 9:10 a.m.
The eight remaining teams will then travel to Salt Lake Community College, where the State Champion will be determined over the course of three days between Feb. 20 and Feb. 22. At this stage in the tournament each team is guaranteed at least two games, with a consolation bracket being introduced.
All Emery High School games will air on KOAL 107.3 FM, 750 AM and castlecountryradio.com. All Carbon High School games will air on KRPX 95.3 The Peak, castlecountryradio.com and the free KRPX Radio App.
Below are the final RPI rankings and team records:
| | | | |
| --- | --- | --- | --- |
| Rank | School | RPI | Record |
| 1 | Manti | 0.693128 | 21-1 |
| 2 | Emery | 0.652354 | 18-3 |
| 3 | Richfield | 0.645705 | 16-4 |
| 4 | Judge Memorial | 0.609417 | 17-6 |
| 5 | San Juan | 0.586694 | 15-6 |
| 6 | Morgan | 0.553463 | 12-9 |
| 7 | Delta | 0.544734 | 12-8 |
| 8 | Grantsville | 0.535990 | 12-9 |
| 9 | American Leadership | 0.524519 | 13-8 |
| 10 | South Sevier | 0.508877 | 9-12 |
| 11 | Juab | 0.492280 | 10-11 |
| 12 | Summit Academy | 0.490835 | 11-11 |
| 13 | Carbon | 0.445887 | 7-14 |
| 14 | South Summit | 0.442503 | 9-13 |
| 15 | Grand | 0.439339 | 8-14 |
| 16 | North Sanpete | 0.433064 | 7-14 |
| 17 | Maeser Prep | 0.367728 | 5-16 |
| 18 | Providence Hall | 0.331065 | 1-20 |
| 19 | Union | 0.327924 | 2-18 |