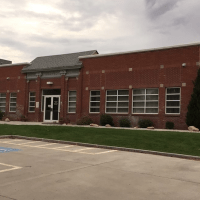 The Southeastern Utah Association of Local Governments offers various programs to help income-qualified households in Carbon and Emery Counties with housing. One of the programs that is available is the USDA Self-Help Acquisition/Rehabilitation Program.
"We have the Self-Help USDA Acquisition/Rehabilitation Program that offers financing for 100 percent of the purchase price plus up to the amount of the rehab costs and then the homeowners have to do the labor on that but they don't have to come in with any cash down," said Housing Rehab Program Manager, Barbara Fausett. The program allows homebuyers to include the cost of repairs and improvements, to the purchase price, in one loan transaction.
The program was recently amended to allow for the construction of new homes, again with owners performing sweat equity towards their purchase. "And as soon as they are done, they've got a brand-new home that they probably wouldn't have been able to afford to do a construction loan on out there in the regular banking world," explained Fausett. The loan is zero down, low interest with affordable monthly payments.
For individuals that own their own homes and are in need, renovations could be eligible for other housing programs. "If their income level is in range, we do have a CBDG Grant that is up to $15,000.00 and we also have an Olene Walker Loan (OWHLF) that has a very favorable interest rate of one to three percent depending on their income," explained Fausett.
For the CBDG Grant applicants, their income must be 60 percent or less of area median income, one or more of the following situations must apply – applicant must be over the age of 62 years old or have dependent children under the age of ten years old or a permanent household member has a diagnosed disability that require minor modifications to the home to accommodate the disability. A client may participate in this program only once in a lifetime.
Applicants do not have to have perfect credit ratings and may even have declared bankruptcy but cannot have active any outstanding unpaid judgments on their credit reports and all property taxes must be current. The SEUALG provides free start-to-finish assistance in the rehab project.
For further information on the programs contact Barbara Fausett at (435) 613-0026 or visit the website at http://seualg.utah.gov/